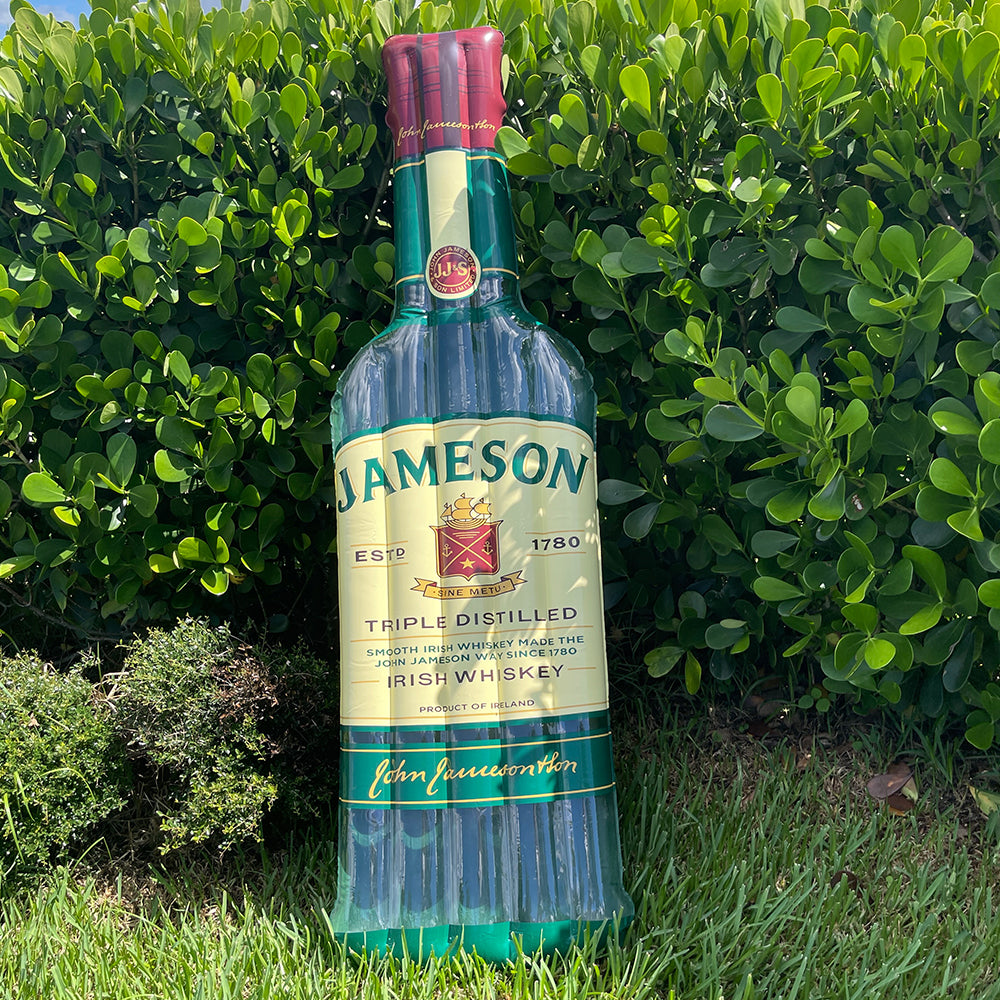 Jameson Whiskey Bottle Pool Inflatables
Jameson has recently teamed up with us to create a custom pool inflatable that is the perfect way to float your worries away and add a splash of fun to your day. In the shape of their iconic whiskey bottle, this 72" tall inflatable is sure to turn heads at the pool or beach.
Visit Jameson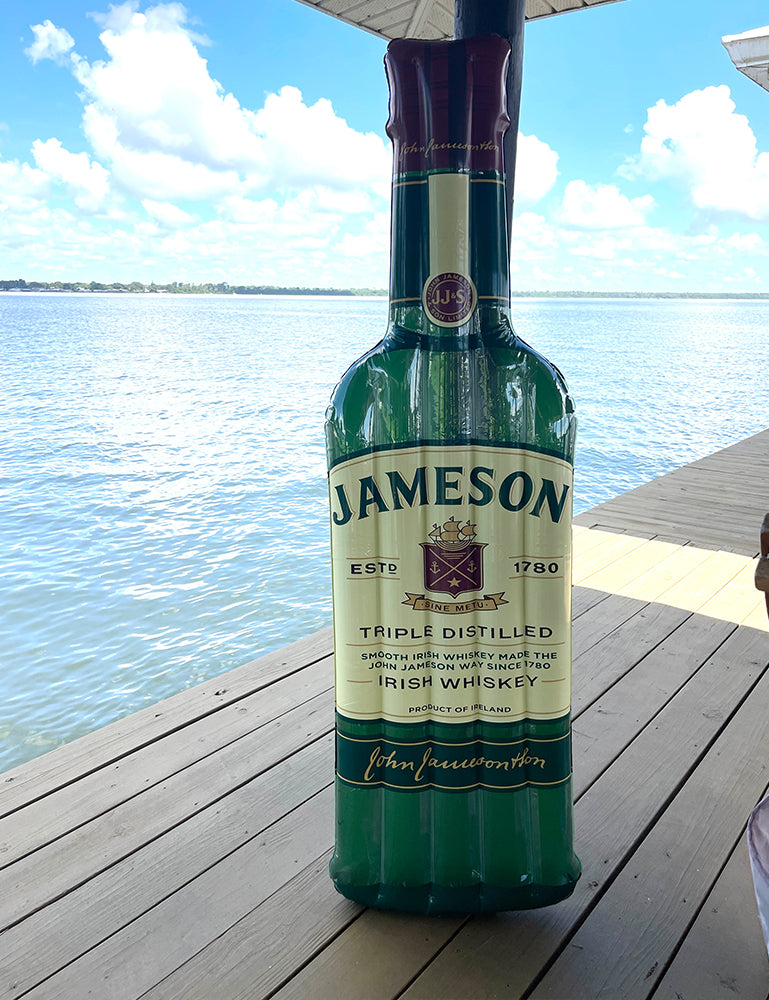 Jameson Whiskey Bottle Pool Inflatables
Grab a friend and prepare to be the life of the party with this awesome and unforgettable pool float. Just remember to drink responsibly, because you never want to end up floating face down in the pool like a cork in a bottle of Jameson!
Shop Jameson Irish Whiskey
Ready to design your own Custom Alcohol or Liquor Bottle Pool Floats?