Abita Brewing Purple Haze Raspberry Lager
When Abita came out with a new craft beer, they reached out to us to help create a one-of-a-kind pool float to match.  We took a simple float design and added their dramatic graphics ultimately resulting in brand awareness for their new product! 
Get Your Purple Haze Float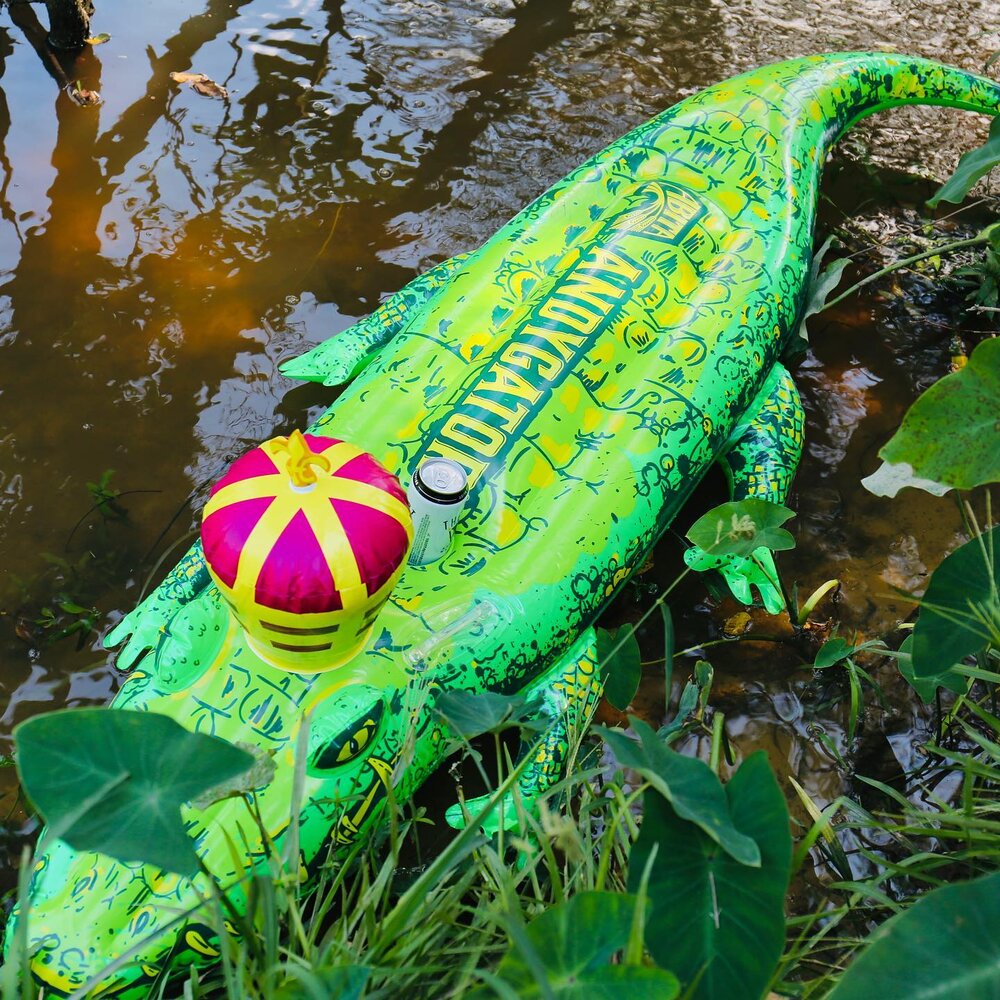 Abita Brewing Andy Alligator "Andygator"
Andygator was an entirely customized, eye-catching design by the talented team at Abita Brewing.  From the specific Pantone colors to the unique Andy Gator Crown, we made sure this custom pool float would turn heads and promote Abita Brewing in stores nationwide. 
Visit Abita Brewing